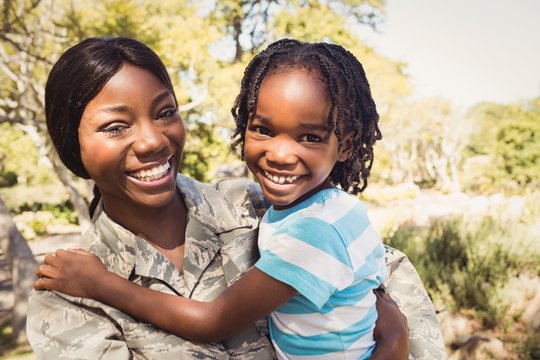 Women's Health at the VA
Better than active duty programs
Female veterans who are pregnant and would like affordable infertility treatment now have options through VA healthcare. If you are a female who recently transitioned from active duty or if you are currently serving and contemplating separating from service, this article will provide some information that may improve your quality of life post-service. This article will focus on the VA's women's health programs including access to infertility treatments and maternity care for expecting mothers.
The planning process of transitioning from active duty to civilian life can be overwhelming but you're not alone. If you have not considered filing a VA claim or are intimidated by the process, read about creating a bullet-proof VA claim. As a result of how overwhelming separating from service can be, most prospective veterans are concerned about sources of income and enrollment in college instead of considering what type of healthcare they should obtain. Health can change in a split second and if you're not prepared to incur the costs you may become more ill.
This blog has a narrow focus, that being women's health. If you are contemplating getting pregnant or are currently pregnant and going to deliver after you separate from service, please read on.
It's important to note that every VA has different programs, some VA's offer more services than what is listed below. For a comprehensive list of services for your local VA reach out to the women's health department.
Expecting Mothers
If you're expecting, it's ok to ask for help
If you are planning on separating from service and become pregnant do not let your pregnancy commit you to reenlisting. You can maintain continuity of care throughout the transition process and keep healthcare costs low.
For expecting mothers, female veterans are eligible to receive a breast pump, two maternity bra's, maternity belt, lanolin cream, disposable breast pads, and milk storage bags. If you need a stronger pump after your child is born a hospital grade breast pump can be ordered for you. The VA will reimburse for maternity related classes such as a childbirth class, breast feeding, and parenting classes. Some classes are not covered for example, CPR and yoga. The VA will also provide nutritional support and you'll receive prenatal vitamins with refills. If you are diagnosed with gestational diabetes the VA will offer educational teaching, and provide you with a glucometer and test strips. Per FDA guidelines a handheld fetal doppler can be ordered for the expecting mother in order to monitor baby's heartbeat due to COVID-19. The monitor is approx. $220.00 and you will get to keep the monitor.
Most VA's also have an infant car seat program. If veteran is of low income they can fill out the application and the board reviews the requests. If eligible you will receive a free infant car seat.
Infertility Treatment
This is not available on active duty
ART/IVF
What is in vitro fertilization (IVF)?
IVF is the process of fertilization that involves manually fertilizing an egg with sperm outside of the body and then transferring the fertilized egg, or embryo, to the uterus.

Who is eligible for ART/IVF?
Under recent law, ART, including IVF, is covered for some Veterans and their spouses. Eligibility is determined by a service-connected condition and clinical judgment of the health care provider. The eligibility requirements are as follows: The Veteran must be legally married. The Veteran must have service-connected condition causing infertility​. They must have at least one functioning ovary or autologous (i.e., their own) cryopreserved eggs; or either be able to produce sperm or have autologous (i.e., their own) cryopreserved sperm. ​​​​Neither donated gametes/embryos nor surrogacy are allowed in this program.

The VA can also assist with preventing pregnancy as well.
What is infertility?
Infertility is when an opposite-sex couple does not become pregnant after 12 months of regular intercourse. Veterans should seek fertility evaluations earlier, for example, women over 35 years old, same-sex couples, single individuals, or people with a known cause of infertility (e.g., having blocked fallopian tubes or being unable to produce sperm).
Who is eligible for infertility treatment?
You are eligible!
The VA provides infertility evaluation, management, and treatment services to Veterans who are enrolled and are eligible for VA health care as part of the Medical Benefits Package (see VHA Directive 1332(2) below).
married, partnered, and single Veterans
cisgender and transgender Veterans
Veterans in same- and opposite-sex relationships
Veterans with and without a service connection
All enrolled and eligible Veterans may be provided with infertility services , and regardless of service connection, sexual orientation, gender identity, or relationship status. This is inclusive of transgender Veterans (e.g., seeking cryopreservation before medically-necessary hormonal therapy VHA Directive 1341(1)).
What infertility
services are
available at VA?
This is extraordinary
Infertility care is available either at your local VA medical facility or through referral to health care providers in your community and Veterans that are interested in infertility services can contact their VA health care provider.
Examples of some of the affordable infertility services covered by the Medical Benefits Package (see VHA Directive 1332(2)) include the following:
Infertility assessments and counseling
Laboratory testing
Imaging services such as ultrasounds and X-rays
Hormonal therapies
Surgical correction
Genetic counseling and testing
Fertility medications (including for use for ART/IVF*)
Artificial/intrauterine insemination** (IUI)
Tubal ligation reversal
Vasectomy reversal
Sperm retrieval techniques (including sperm washing for intrauterine insemination**)
ART: assisted reproductive technology; IVF: in vitro fertilization. The medication for IVF is covered under the Medical Benefits Package and, although the IVF procedure itself is not allowable under the Medical Benefits Package.
Donated gametes are not a covered benefit; however, a female Veteran is allowed to pay for acquisition and preparation of donated (non-Veteran) sperm to be used in an IUI procedure covered by VA. The VA will also cover acquisition/preparation of the sperm of a Veteran in an IUI procedure for a non-Veteran.
Conclusion
In conclusion, having children should be an exciting chapter in our lives. No one should have to choose between not having a child or spending tens-of-thousands of dollars on ART/IVT. You have options.
It is our sincerest hope to improve the quality of life of all veterans through education and improving access to well earned VA benefits and Healthcare.